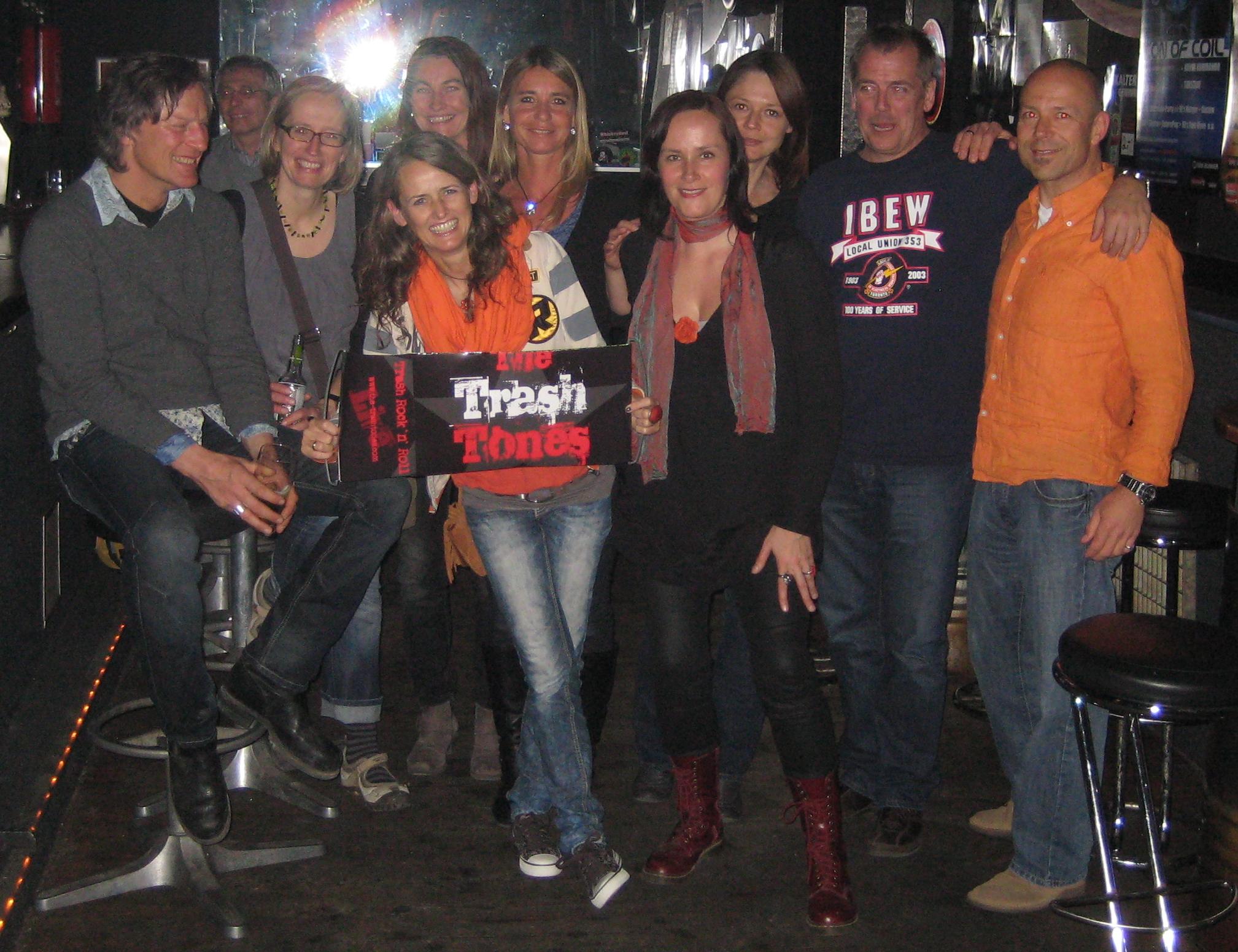 Review on losingtoday.com (Mark's tales) ...

"... is it just me or is this cool as f**k or what? A mutant overload of primordial grooves that sound like the result of a b-movie experiment to fuse the DNA strands of Link and Iggy. Hailing from Bayern in Germany, this shade wearing quartet spew out a renegade ghetto glue that flashbacks succinctly into the core of classic brain damaged rumble some primitive twang / psych nuggets of the past. 'Fuck your smart' is a primed slice of dumb fuck 'Idiot' era Iggy-isms skewed and spewed into Alex Cox's cult 'repo man' sci-fi punk landscapes while 'galley slave' manages to superbly harness together the essences of both the Gun club and Wall of Voodoo and wire them into the dislocated post punk primitiveness of 'unknown pleasures' era Joy Division. Elsewhere there's the stunning shimmer shake down of the fuzzed out snaking stoner psyche 'amazing' with its acutely primal sparseness sounding like its tripped its way from the late 60's deliciously wrapped in Doors-esque motifs and tapping into realms more associated with the Wooden Shjips and Brian Jonestown Massacre. 'tv junky' applies some well tasty barbed glam struts though for us it's the grunting and barking of the down and dirty trash twang of 'battle of sexes' that suggestively recalls those early career Gregory era Cramps vintage voodoo mammas. We need more ..."

Opinions from psychobilly-online.de ...

"... the band are far more than a singer that can throw a mean baritone out there. Musically they have the beating heart of a garage band that want to drench everything in fuzz. [...] For fans of The Cramps, Birthday Party, Johnny Cash and just about anybody that likes to shake a tail feather in dark murky clubs."

"... maybe a cross of the raymen (not link wray's) and the jesus and mary chain."

"... definitely raymen sounding ... "

"Maybe it's just me, but Galley Slave is my favorite and it has more of a Joy Division/Interpol sound to it than anything."

"Well I've been turned onto the Trashtones. Crusies along nicely and right now it sounds especially friendly to my ears. The JC influence is evident, it's not so much a discernible rip-off as a definite influence and a nice positive nod to the man! Well, my ears are happy. Good groove. Great stuff!"

"Black Steel Woman vocals remind me slightly of certain Chris Isaak also!"